Newspaper headlines: Brexit 'crisis' and Prince Harry's claim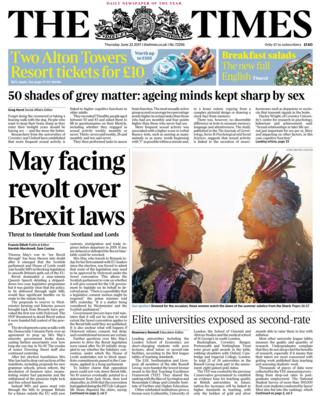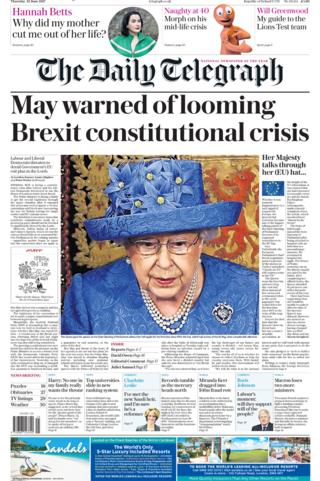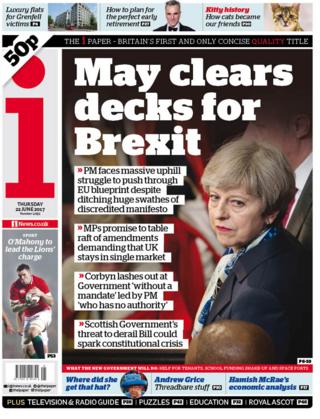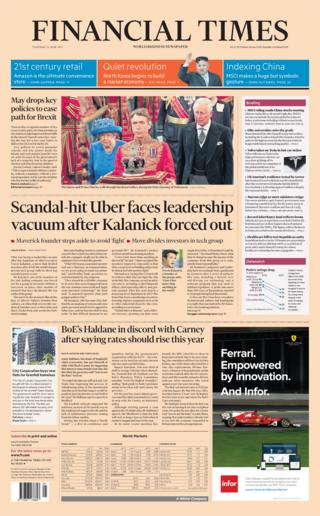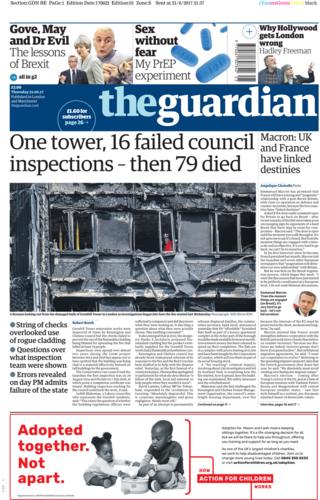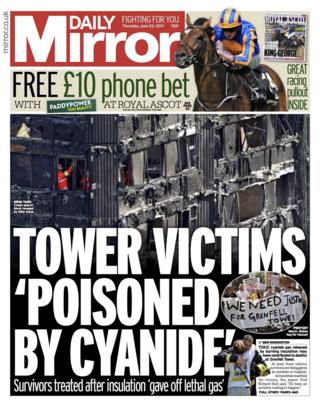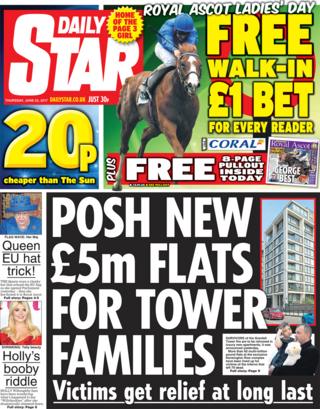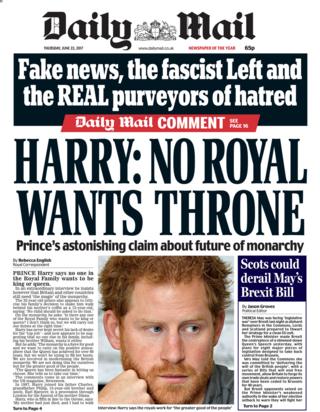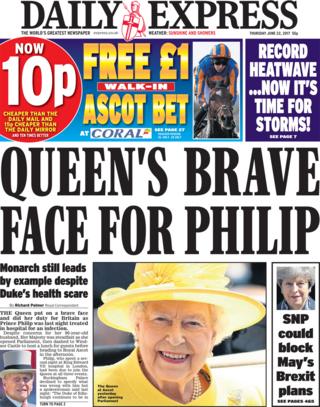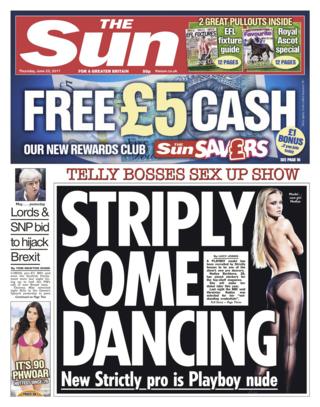 There is plenty of analysis of a Queen's Speech which, according to the Guardian, amounted to an "empty programme" from a government that lacks authority.
It was so short, says the Daily Mirror, that asking the Queen to delay Ascot to read it felt almost cruel. After all the red pen, Theresa May had barely enough left for a tweet.
The Sun finds it "disheartening" to see how many manifesto ideas Mrs May "has had to junk". But it says she had little choice.
According to The Times, the removal of everything controversial from the Queen's Speech will leave much of government treading water, with many issues not being addressed.
However, the Daily Telegraph strikes a more upbeat tone, seeing many "opportunities rather than problems" in Mrs May's predicament.
It believes Downing Street could "seize the initiative, dictate the narrative and make – not be drenched by – the political weather".
The lead in the Guardian claims Grenfell Tower was visited 16 times by Kensington and Chelsea council buildings inspectors during its recent two-year, £10m renovation.
The paper says they appear not to have spotted that it was being clad in a material effectively banned on tall buildings by the government.
The Daily Mirror's main story says toxic cyanide gas given off by the burning insulation may have contributed to deaths at Grenfell Tower. The paper says at least three survivors are being given an antidote in hospital.
'Dickensian' school job
A school with a no-nonsense approach to discipline has come under fire for seeking to hire a "director of detentions and isolations" at a salary of up to £29,000 a year, the Daily Mail reports. He or she will head a "behaviour corrections unit".
Applications for the post at Magna Academy in Poole in Dorset are warned: "If you think it is mean to give a detention when a student does not have a pen, this is not the school for you". Critics are said to have described it as "Dickensian".
Spanish scientists have found a correlation between the month we are born in and what diseases we are likely to get later in life, according to the Daily Express.
For example, men born in September are almost three times more likely to suffer thyroid complaints than those born in January. Women born in July are more likely to suffer chronic neck pain and asthma.
The researchers, at the University of Alicante , believe one explanation could be that foetal development is affected by seasonal changes in ultraviolet rays, vitamin D levels and viruses.
Driver's disappointing £10
The Daily Mirror and Daily Mail report the disappointment of an Argos delivery driver who feels under-appreciated after coming up with a money-saving idea.
When Argos was taken over by Sainsbury's, staff were asked for suggestions on cutting costs. Mark Heslehurst, from Middlesbrough, suggested Argos vans should fill up only with Sainsbury's petrol.
Five months later, he says, it became company policy and he was told it had saved an estimated £1.5m. But, says Mr Heslehurst, all he received as a thank you was a £10 shopping voucher.
A spokesman for Argos tells the papers Mr Heslehurst's idea had already been thought up and "we already had the measures suggested in place".
Get news from the BBC in your inbox, each weekday morning