Facebook nears two billion monthly users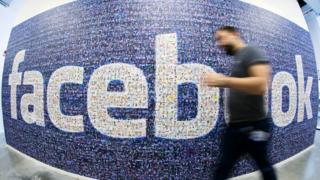 Facebook's profits have jumped in the first three months of the year, as the social network closes in on two billion users, according to its latest results.
The US tech giant said profits increased 76% year-on-year to just over $3bn (£2.4bn) in the period.
That was helped by higher advertising revenues, particularly on mobile.
It also said the number of people using Facebook on a monthly basis had increased to 1.94 billion, higher than experts had predicted.
"We had a good start to 2017," said Facebook chief executive Mark Zuckerberg.
However, the company has come under sustained pressure in recent weeks over its handling of hate speech, child abuse and self-harm on the social network.
On Wednesday, Mr Zuckerberg announced it was hiring 3,000 people for its "community operations team" to review content on the site.